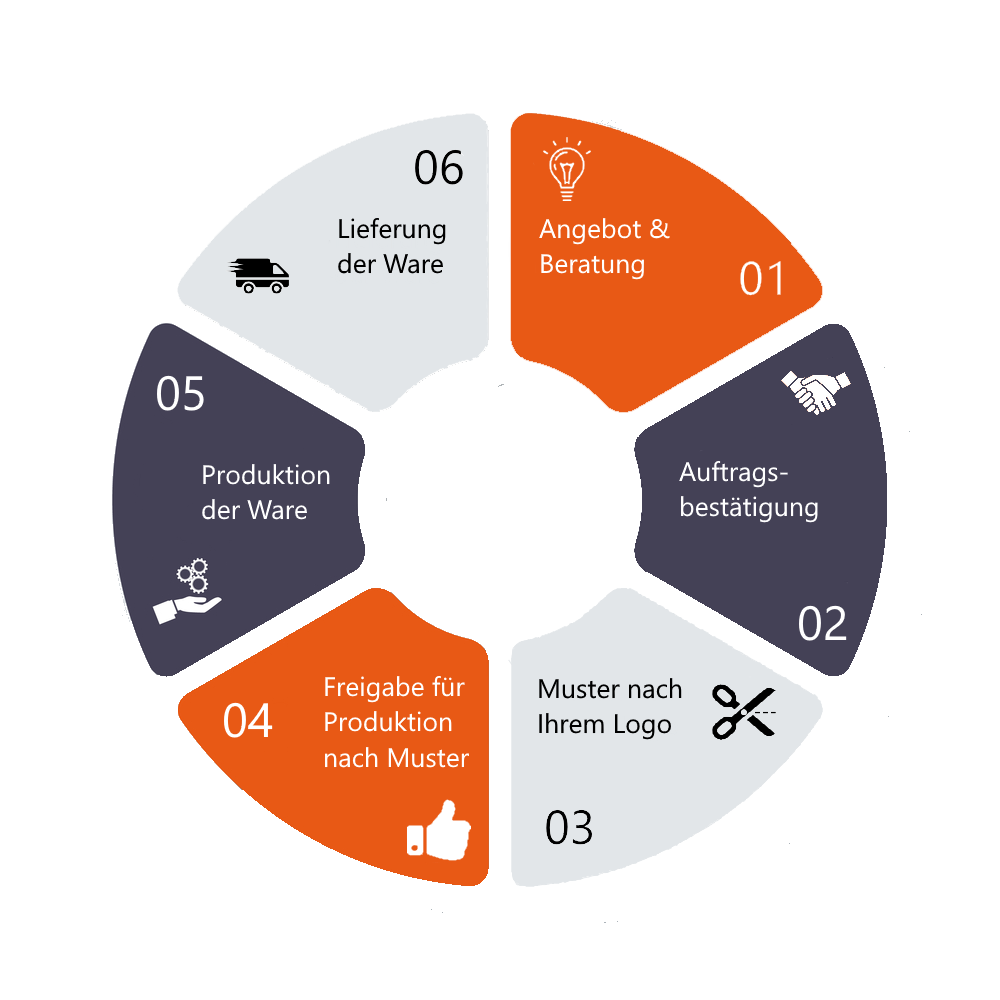 1) Offer & Advice
Contact us and get a free and non-binding offer. Our prices vary depending on the request. Learn more about our pricing policy here.
2) Order Activation
If you agree with an offer, we will prepare an order confirmation with an invoice for you. The invoice does not have to be paid directly in full, but only a partial amount for the next step.
3) Samples
We always produced a sample with your logo at first. For this process a fee is necessary, the amount always depends on the article and will be added to the paying invoice amount. We will send you the sample after completion by express delivery. Alternatively, we can also send you pictures and videos to speed up the whole process. If you are not satisfied, we can have another sample made or cancel the order.
4) Confirmation
Only with your approval begin we the final production. By this time at the latest the first half of the order amount (50%) must be paid.
5) Production
Your order will be produced. After production we carry out random checks to ensure the expected quality. This is now also the second half of the payment.
6) Shipment
We will contact you again and check the shipping with you. If you have any special requests, please let us know. Only when the order has been paid for in full, the release for delivery takes place. Learn more information about shipping and customs here.